Welcome!
The Nottingham Tree Fruit Entomology lab is based out of WSU's Tree Fruit Research and Extension Center in Wenatchee WA. Our primary goal is improving insect and mite pest management practices in commercial tree fruit orchards. Topics include insect behavior, phenology, biological control, cultural control, and chemical control.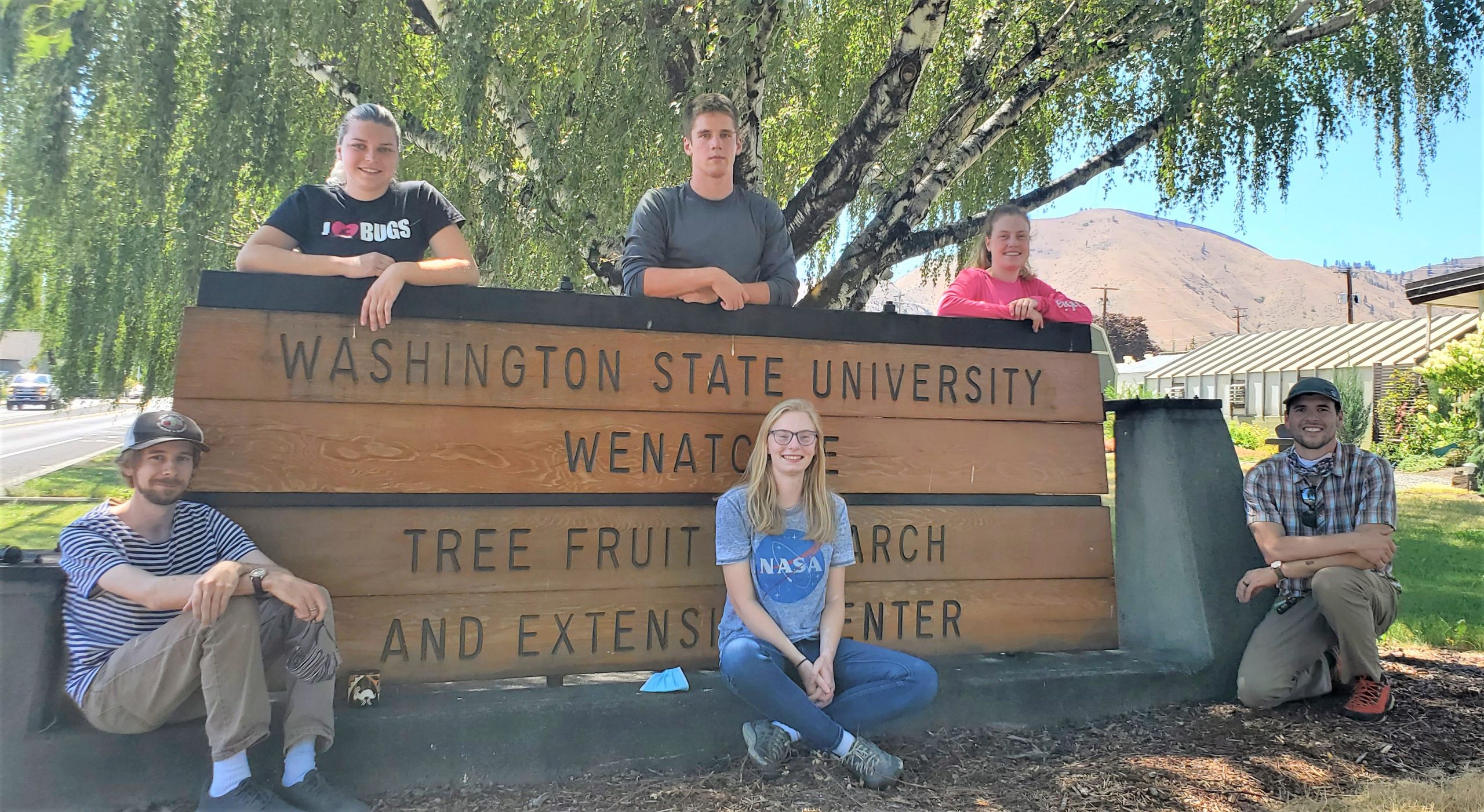 2020 lab crew
Louis B. Nottingham, Ph.D.
Research Assistant Professor
We are always looking for hard working people excited about insects or science in general.